Vinyl Siding Installation in Near Toledo, Sylvania, Perrysburg and Throughout Ohio and Michigan
A quick, affordable way to update your home's exterior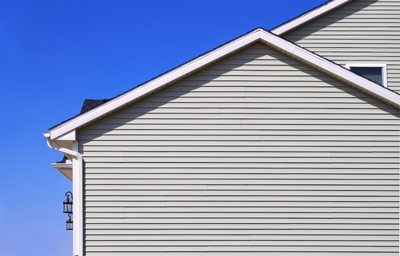 Excellent value: Vinyl siding comes in a variety of styles and colors, is relatively inexpensive, and is nearly indestructible, making it easy to understand why it's so popular.
Of all the different exterior home siding choices available today, vinyl siding stands out for the excellent value it offers. The vinyl material sheds moisture rather than absorbing it. Vinyl siding also does not support mold or mildew growth and won't succumb to moisture damage. This siding product also delivers impressive performance without requiring any maintenance. Your installation expense is your only expense.
Arnolds Home Improvement offers vinyl siding installation in Toledo and throughout Ohio and Michigan. New siding is a quick, affordable way to improve your home's curb appeal. Contact us today to request a free estimate for your vinyl siding project.
Why choose vinyl siding installation?
At Arnolds Home Improvement, we can provide you with high-performance siding that will provide many benefits for your home. Here's what you can expect from the siding products we install:
Versatile – We have a number of siding colors and styles to choose from to complement your home's exterior. Whether you prefer the deep rustic character of cedar or the old-world charm of vertical board and batten, we will have the perfect aesthetic solution for you.
Impact resistant – Our vinyl siding is incredibly strong and will shield your home from a range of external elements, including high winds, hail, branches, and even wayward baseballs.
Energy efficient – Our insulated siding increases your home's thermal performance, easing the burden on your home's heating and cooling system to maintain a comfortable indoor temperature, which could potentially lower your monthly energy costs.
Low maintenance – Our siding won't rust, peel, crack, or fade, and will maintain its like-new appearance for many years to come.
Here at Arnolds Home Improvement, we can install home siding to suit your style and budget. Furthermore, we are so confident in the longevity of our siding that we back it with a double-lifetime warranty that covers labor and materials, so you can feel confident knowing your investment is well protected.
Schedule your free siding estimate today
If you're considering installing or replacing siding, contact Arnolds Home Improvement to schedule your free consultation and let one of our friendly, knowledgeable professionals show you all of our siding installation options available in Ohio and Michigan. We are the expert remodeling company in Bowling Green, Temperance, Findlay, Oregon, Lambertville, Ypsilanti, Maumee and beyond.
Looking for a price? Get a no cost, no obligation free estimate.