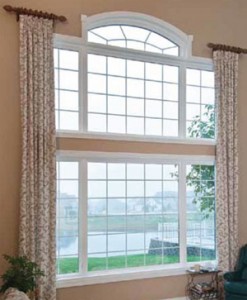 Arnold's Home Improvement, a 22-year-old Toledo home improvement and remodeling company specializing in roofing, siding, windows, insulation and gutters, has been named an Authorized Installer of V Class Windows manufactured by Sunrise Windows.
"We are honored to be designated an Authorized Installer of V Class Windows," said Jason Arnold, owner of Arnold's Home Improvement. "Sunrise Windows is a great partner. Since their founding in 1994 they have consistently brought better looking, better performing and more reliable windows to the market."
V Class Windows are constructed with weather-stripping and compression seals to help prevent drafts. V Class Windows also come standard with a high-performance glass system, featuring a warm edge spacer and double-glazed Low E insulated glass with argon gas.
Other features of V Class Windows include:
Will never need to be painted or stained
Operational up to 40,000 cycles without a single failure
Heavy-duty metal security cam locks and unique Window Interlocking Design
V Class Windows are sold exclusively through specialty window dealers, home improvement contractors and building products distributors.
For additional information or a free, no hassle estimate, call 1-855-632-4934 or visit www.arnoldshomeimprovement.com.